Rita Katznelson, MD, FRCPC
President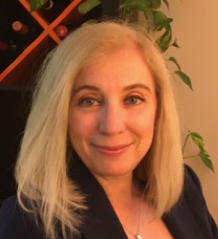 Rita Katznelson is a staff anesthesiologist and medical director of the hyperbaric medicine unit in the department of Anesthesia and Pain Management at the Toronto General Hospital, University Health Network, and an Associate Professor of Anesthesia at the University of Toronto. She completed her training in anesthesia in Israel and obtained a fellowship in cardiac anesthesia and pain medicine at the University of Toronto. She has been practicing hyperbaric medicine since 2012. Dr. Katznelson is an author of 47 peer reviewed publications, two book chapters and is a recipient of a number of peer reviewed research grants. Her areas of interest include postoperative neurocognitive dysfunction, chronic pain and the new therapeutic applications for hyperbaric medicine.She adores her kids and her puppy. She likes hiking, skiing, dancing and playing tennis.
What are the most important initiatives you would like to champion as a CUHMA BOD member?
The two most important initiatives I would like to champion as a member of the CUHMA Board of Directors are implementation of the Canadian national clinical guidelines in hyperbaric medicine and introduction of new indications for HBOT based on the clinical and research evidence