Sherri Ferguson, MSc
Secretary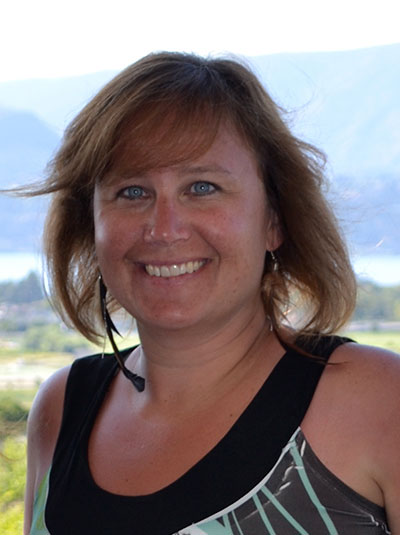 Sherri Ferguson is the current Director of the Environmental Medicine and Physiology Unit at Simon Fraser University, and has been with the lab since 2007. She holds a Master of Science degree in Biomedical Physiology, her research focuses on hyperbaric physiology. The lab houses Canada's only civilian hyper/hypobaric research facility in an educational institution. In addition to academic research and industry contracts the lab is accredited by the Divers Certification Board of Canada, and with the National Board of Diving and Hyperbaric Medical Technologists. She is the current Vice-Chair of the CSA Z275 Technical Committee for the series of standards for diving and hyperbaric operations. She has chaired the sub-committee on work in hyperbaric and compressed air environments since 2013. As Chair she has attended the ASME PVHO committee meetings representing the CSA and liaises with the NFPA standard for hyperbaric operations. She has served as a member of the safety committee for the Undersea and Hyperbaric Medical Society since 2014. Her history with CUHMA goes back to its inception as the Canadian Chapter of the UHMS and served as the organizations first Treasurer, and later as a member-at-large for a total of eight years of service on the executive. She has been on the organizing committee for the annual meeting seven times, including hosting two meetings. She is the recipient of the James Wilson award and a special recognition award for her service to CUHMA. She is also the recipient of the Paul Baker award for contributions to hyperbaric safety from the UHMS. Sherri is an advisor on safety standards to the Canadian Association of Underwater Science and serves on several diving safety committees at various institutions. She is a former Diving Safety Officer at both the University of British Columbia and the University of Victoria.
What are the most important initiatives you would like to champion as a CUHMA BOD member?
One of the largest obstacles of access to hyperbaric medicine is the lack of provincial health funding for technical staff. Unlike other services such as x-ray, MRI, CT, to name a few that require a trained technician to operate, hyperbaric technicians do not have a billing code for their service. This makes freestanding clinics not profitable for physicians to open and afford the costs of operations and puts small rural hospitals in a position where it is not sustainable within the budget to cover the costs of operating a facility. In Canada we have more off-label clinics without licenced physicians practicing medicine than we do units with licenced trained MDs. I would like to see Canada grow hyperbaric medicine to be able to provide services to the more vulnerable populations in the North. I would like to see the organization coordinate itself to tackle this hurdle that prevents access to hyperbaric medicine. The second initiative that I would like to champion is to have more involvement at the annual meetings from technical staff, graduate students and residents to be able to present their work in order to foster collaborations and mentorships. Like many other organizations a call for abstracts (not only in our newsletter) with ample time dedicated to their presentations would encourage many institutions to attend and keep our format from becoming old by injecting fresh new faces at the podium