Caroline Bain, MD, CCFP
Director-at-Large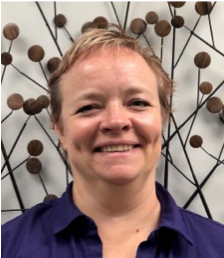 Caroline Bain graduated from medical school in Kingston, Ontario, Canada in 1992 and completed a family medicine residency in Edmonton, Alberta.She has a thriving medical practice in Calgary Alberta with 5 other physicians.Her love of the oceans, water and travelling began as a child snorkelling in the Caribbean.She obtained her open water diver certification in 1985 and continued training eventually becoming certified as a Master Scuba Diver Trainer, full cave diver and advanced trimix diver.To combine her work and passion, she completed training in diving and hyperbaric medicine first at the NOAA/UHMS course in Seattle, WA. Numerous courses followed in various locations around the world.She has been working at the hyperbaric chamber in Calgary since 1999 as well as performing recreational and commercial dive medicals as part of her practice.She is currently the medical director of the hyperbaric facility at the Foothills hospital.In 2010 she successfully passed her Certificate in Travel Health.She has been involved in a number of expeditions most notably the Sedna expedition to the Arctic.In 2015 she was elected to membership in the Explorer's Club.
What are the most important initiatives you would like to champion as a CUHMA BOD member?
I am relatively new to CUHMA but was involved with the UHMS for years. I practice in Calgary, Alberta and feel a greater representation of the West on the board would be beneficial. I would like to see a greater communication and collaboration amongst the centres in Canada both to foster friendships and also hopefully increase our research potential. I feel we operate somewhat in isolation sometimes with very different ideas and standards. Being a family doctor as well, I would like to explore ways the new hyperbaric medicine diploma could be more easily accessed by family physicians.