George Harpur, MD
Director-at-Large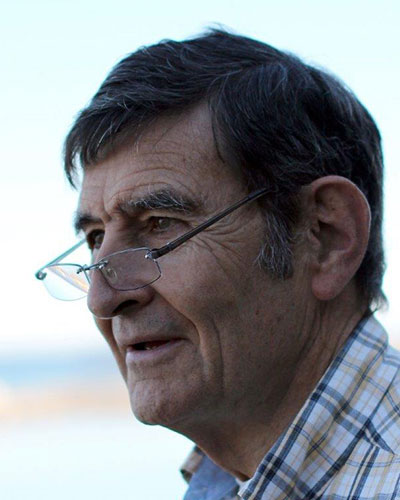 George Harpur started diving at age 14 doing construction in the Muskoka's. He graduated from University of Toronto with medical degree in 1964, and then qualified as a ship's diving officer in 1967, the first Air Force officer to do so. He worked at the Defense and Civilian Institute of Environmental Medicine in 1968, engaged in research conducted in diving and altitude chambers, including work used in the development of the Canadian Forces diving tables. He was in general practice anesthesia and family medicine in Huntsville Ontario from 1969 through 1974. Appointed as a coroner in the province of Ontario in 1969, he was involved in inquests that supported the introduction of seatbelt legislation in Ontario. George qualified as a scuba instructor with National Association of Underwater Instructors and the American Canadian Underwater Certification agencies and taught basic scuba. He received certification as a Diving Medical Officer from the School of Operational and Aerospace Medicine, Canadian Forces in 1975, and was appointed as medical director of the new Tobermory hyperbaric facility in 1976. His research efforts have included investigation into diving emergencies, rescue of unconscious divers, defensive diving techniques, field management of incidents, and efficacy of hyperbaric oxygen therapy for patients with multiple sclerosis. He has been involved in the investigations of 47 diving fatalities in Ontario and 26 in scattered jurisdictions from Barbados and Australia to Alaska. He collaborated with Dr. Ray Sawchuck to produce the protocol for post-mortem assessment of diving accident victims that was adopted by the Ontario Coroner's service in the early 1980s. Dr Harpur is a charter member of CUHMA (past President at inception), and he currently serves as a director-at-large on the board of directors.
What are the most important initiatives you would like to champion as a CUHMA BOD member?
There are two things I want to achieve for the organization; first, to work assiduously to improve the efficiency of the board work and the meetings, and second (and very much a part of the first objective), to assist in getting all of the committees established and functional to involve a larger share of the membership. Further evolution of the organization requires transparency to make the general membership aware of what we are doing to enhance the effective application of HBOT where it can make a difference to people's lives.