Kaighley Brett
President-Elect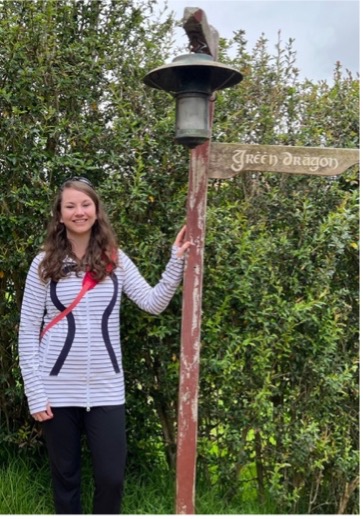 Kaighley Brett is Family Physician and Consultant in Diving and Submarine Medicine (CDSM), with the Canadian Armed Forces (CAF). 
Originally from Ottawa, Ontario, she joined the CAF before completing medical school at the University of Ottawa and residency in Family Medicine at Queen's University. Already a recreational diver, she pursued additional training in Undersea and Hyperbaric medicine, completing the CAF Dive Medicine Basic, Dive Medicine Advanced, and Submarine Medicine courses in 2015, a BScMedScHons (Underwater Medicine) through Stellenbosch University in 2017, a fellowship in Undersea and Hyperbaric Medicine at UCSD in 2018, and a Master's in Leadership in Healthcare Organizations through UCSD in 2019. 
She is now serving as the Head of the School of Operational Medicine at the Canadian Forces Environmental Medicine Establishment responsible for the provision of undersea and aerospace medicine courses. As a CAF CDSM, she supports Diving operations and shaping national medical policy for CAF divers and submariners. 
Kaighley was the UHMS Vice President 2020-2022. She currently serves on the UHMS Education, UHMS Diving, and the CUHMA Research, Education and Professional Development committees. She has been a previous speaker on the UHMS Physicians Training in Diving Medicine Course as well as UHMS, Canadian Association of Wilderness Medicine, and the Ontario College of Family Physician Conferences with respect to dive medicine. She has contributed to the DAN Alert Diver magazine "From the Medical Line" section and is the creator and editor of the CAF Undersea Medicine Newsletter. 
GOALS: 
If selected as a CUHMA BOD member, I would like to champion increased intraspecialty and interspecialty engagement, breaking down knowledge and experience silos. 
To collaborate efficiently between disciplines, we must be familiar with each other's areas of expertise, however, medical curricula often lack training in undersea and hyperbaric medicine. Increased awareness of our specialty is vital to foster enhanced clinical care collaboration with associated specialties and promote high-quality patient care. 
Further, as undersea and hyperbaric facilities may be small and dispersed, we become isolated "islands" of knowledge and expertise. Enhanced collaboration between our organizations would provide a means for sharing of policies, lessons learned, case management, and research data.