QE II Health Science Centre Hyperbaric Unit
Hyperbaric medicine has been practiced for many years, originally tied to the navy and used to treat deep sea divers. Now, the practice has come a long way from its naval roots.
The only hyperbaric chamber in the Maritimes is housed at the QEII Health Sciences Centre in Halifax. The chamber has been a fixture in the hospital, healing patients with hyperbaric oxygen therapy for over 30 years.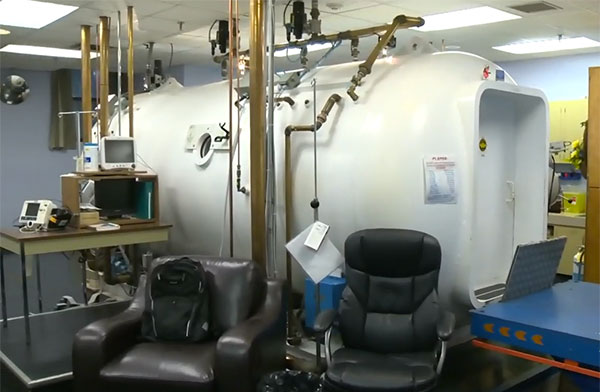 Facility
QEII Health Science Centre
Location
1278 Tower Rd. Halifax, NS
B3H 2Y9
Emergency 24/7: (902) 473-7998
Chamber: (902) 473-2222

Medical Director
Dr. David Manning
Technical Highlights
1 Multiplace 6 ATA
UHMS indications: Yes
Wound Care: Yes
Diving Accidents: Yes
Research: No